To activate QuickSight, you will receive an invitation from "noreply@quicksight.aws.amazon.com" to the email address you provided:

Open the email and click on "Click to accept invitation".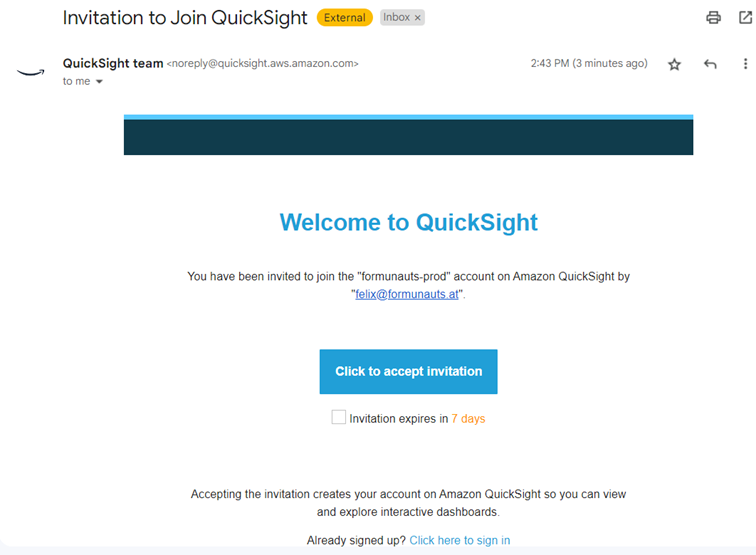 After that you will be redirected to QuickSight and now you have to define a new password.
The password requirements are as follows:
8-64 characters
Upper and lower case letters
At least 1 digit
At least 1 special character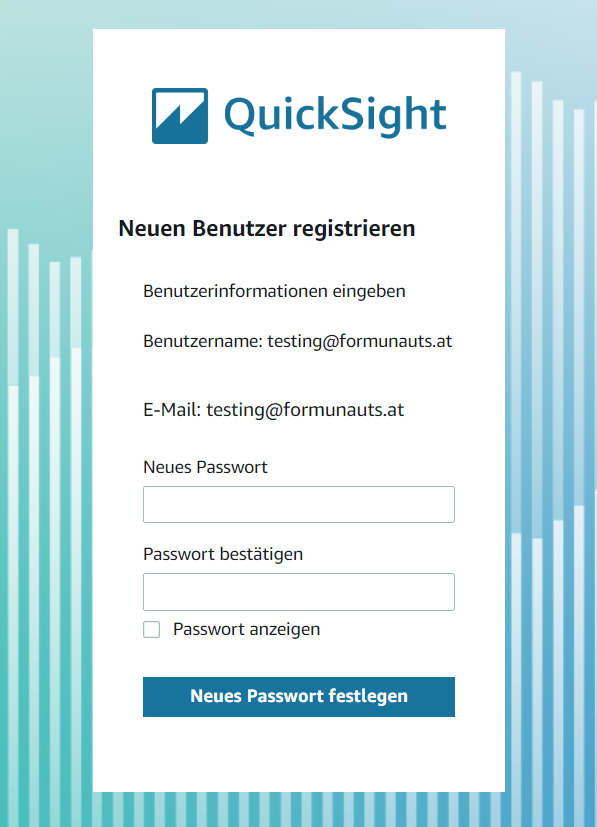 After you have set your password, you will be redirected to the login.
The login basically consists of:
account name - formunauts-prod
username - your email address
password - your set password

Attention! After setting your password, the "account name" (formunauts-prod) should already be set as shown in the picture below. If you are still asked for the "account name", you must enter "formunauts-prod".
Now you can simply log in with your username/user name (your email address) and your previously set password.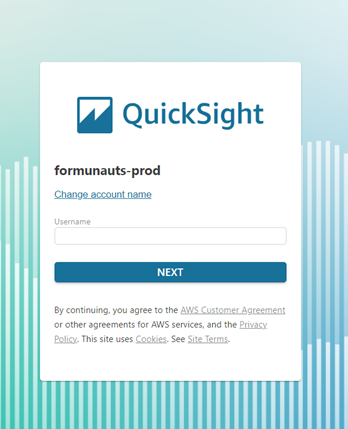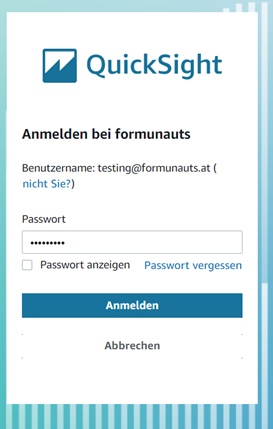 After clicking the "Sign In" button, you should be logged in and have access to your assigned dashboards.