Donors now have the choice of confirming the donation directly via SMS / email instead of signing on the tablet. The advantage? Statistically, the active confirmation of the donors leads to a better realisation rate - especially when the self-checkout is used with payment link.
Self-checkout process:
Either an email and/or a mobile number must be entered in order to select self-checkout.
Apart from that, the form can be filled out as usual.
Instead of signing on the tablet, select the checkout option: "Sign on Supporter Device".

Instead of the "Thank you" image, a QR code will pop up that donors can scan in case the SMS/email did not arrive (e.g. connection problems). Self-checkout notifications are delivered by both SMS and email.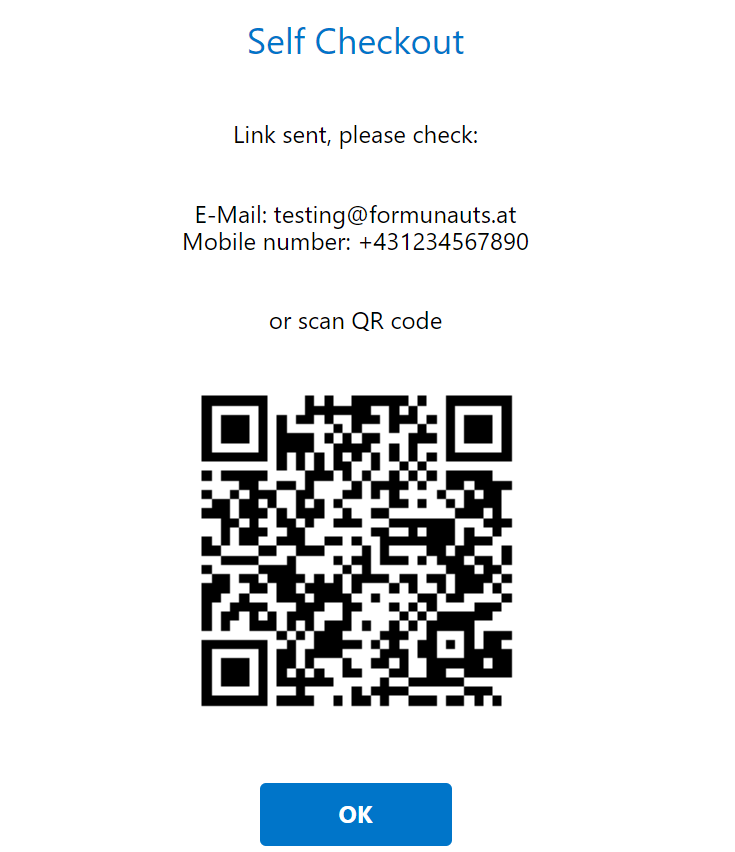 Please note: The donation is only completed when the donor has actually confirmed the donation.