The precondition for this feature is that you already use or want to use locations in our system. You can find more information here: Location.
In fundraising, you often only work on one location per shift. The location tracking feature allows fundraisers to select the location once, directly after login, and upload it immediately. This way, coaches and back office staff receive the fundraiser's location data before the first donation upload is made.
In addition, the locations no longer have to be selected again in the form.
Login-Process with Location Tracking
If location tracking is active and you already have a work shift, then it looks like this after logging in: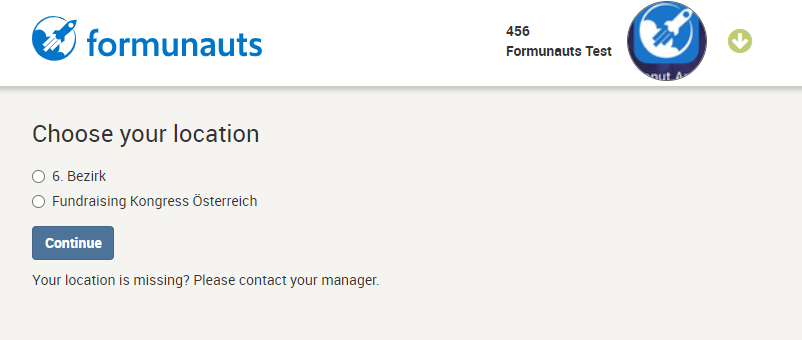 However, if you do not have a work shift, you will see the following after logging in:

After logging in, the location is uploaded directly; the Loactiondata is also directly visible in the cockpit with the location management feature. The fundraisers see an "Upload successful!" pop-up, which does not refer to any donation, but to the selected location.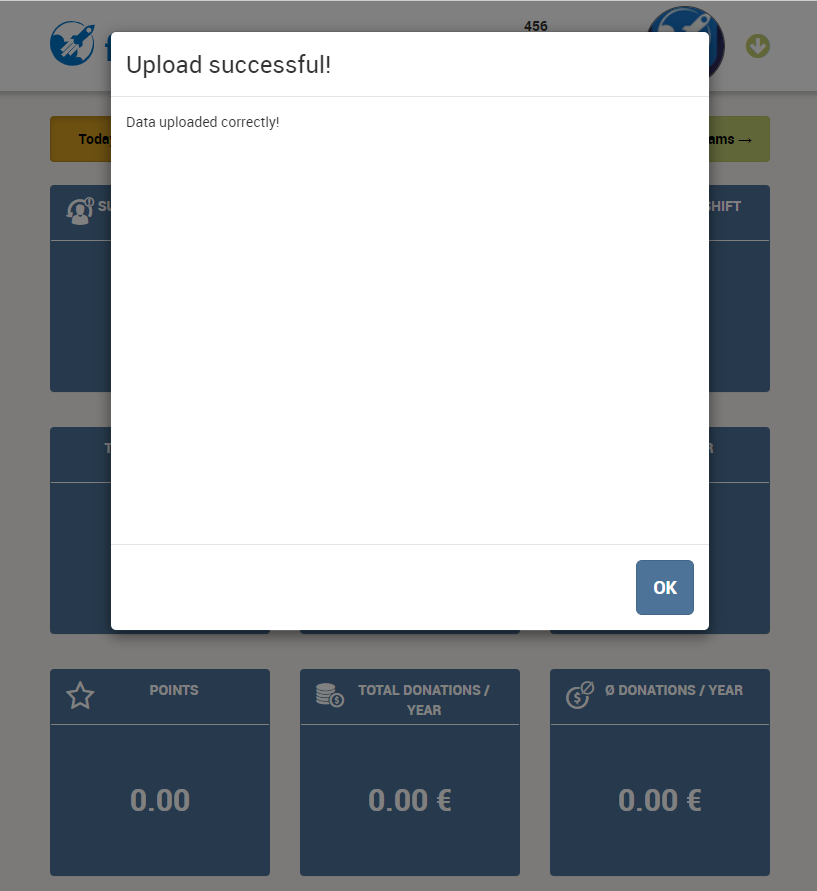 The selected location is then visible directly under the fundraiser's name

Change location
Without location tracking, the locations must be selected on the form. With the location tracking feature, the option is visible on the form but is locked for changes. You can therefore no longer change the stand location in the form.

If you still want to change the location, proceed as described:
Open the menu from the dashboard, by clicking on the green arrow next to the fundraiser image.
Under "Locations", select the option "Change location".
Select the new location and confirm with "Continue".
A new location record is uploaded and the new location can be found under the fundraiser's name.
Further Informationen
The location tracking feature without location manager is free of charge, you only pay for the activation. If you are interested, please send us a short e-mail to support@formunauts.com.