With the location manager it is possible to upload location permits and make them available in the app for fundraisers.

Upload location permits:
In the Cockpit --> Locations --> Management you can choose the location where you want to upload a location permit.
Select "Edit" in the upper right corner.
Click on the field next to "Permit" and a window opens where you can select a PDF file and upload it.
Complete the process by clicking on the "Save" button.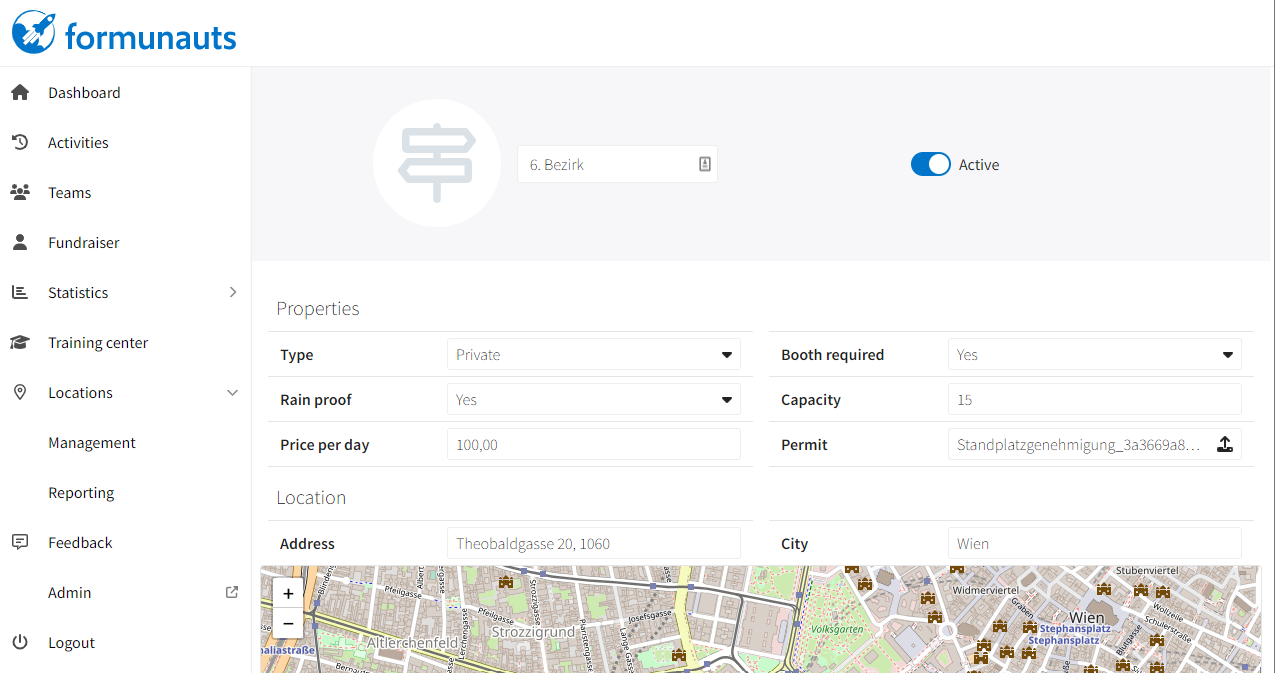 Location Permits in the App: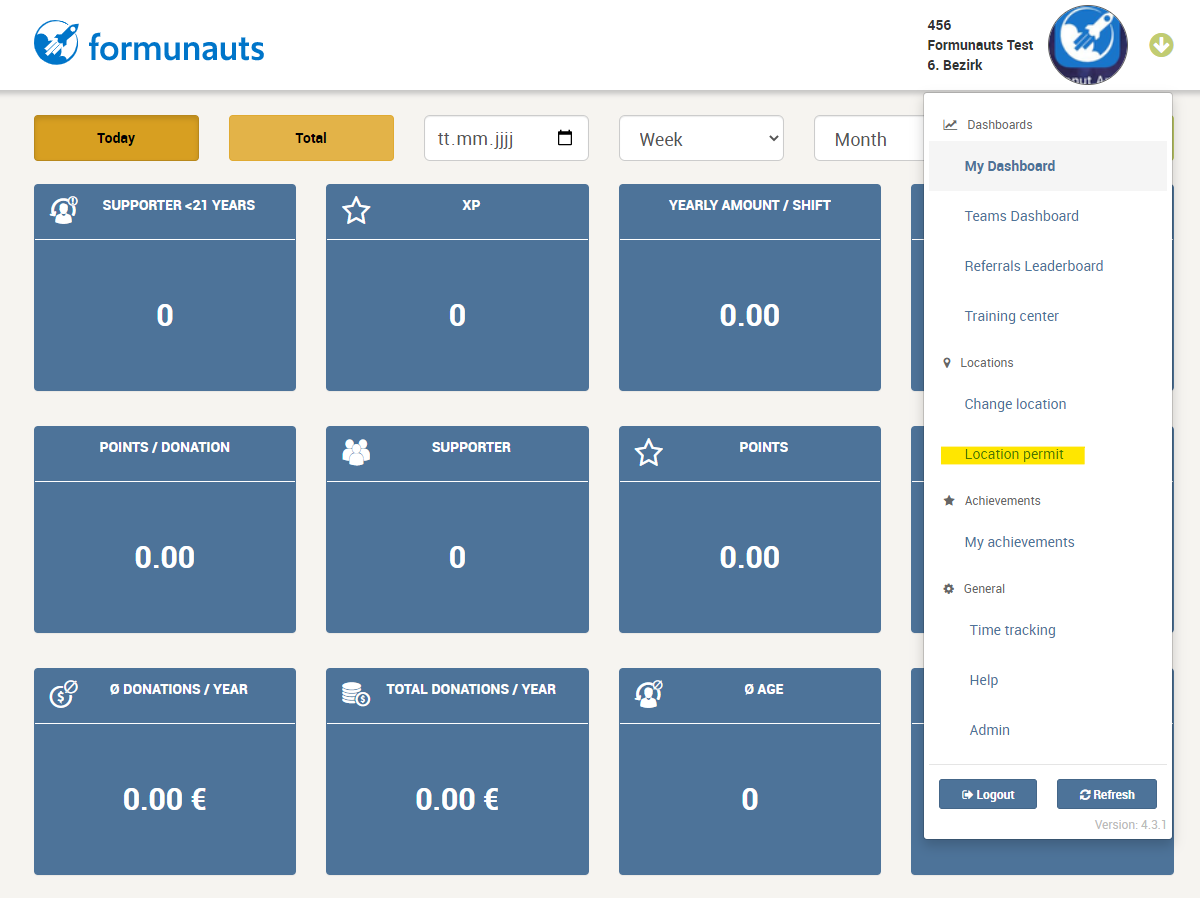 Fundraisers can access the up-to-date location permits in the menu on the dashboard.