Location Management in Cockpit: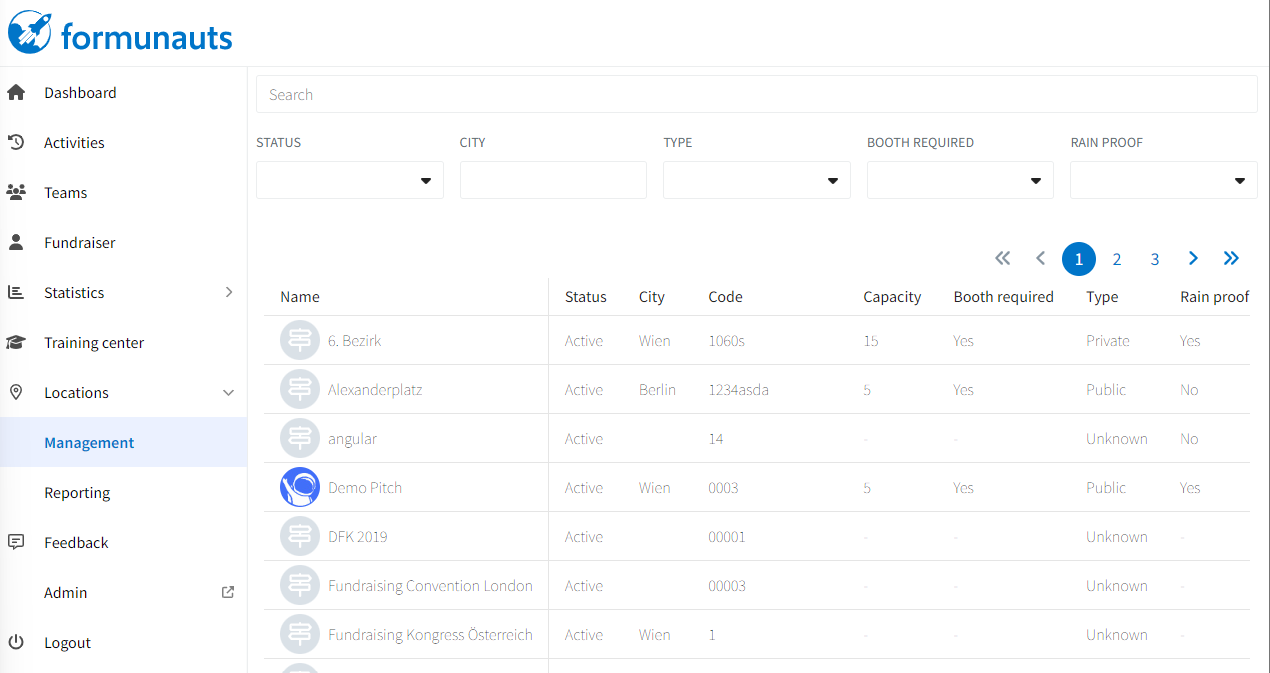 In Cockpit you can find edit location properties in "Locations" --> "Management"
Select the location you want to edit and you will find an overview, click on "Edit" in the upper right corner and there you can add / edit location properties.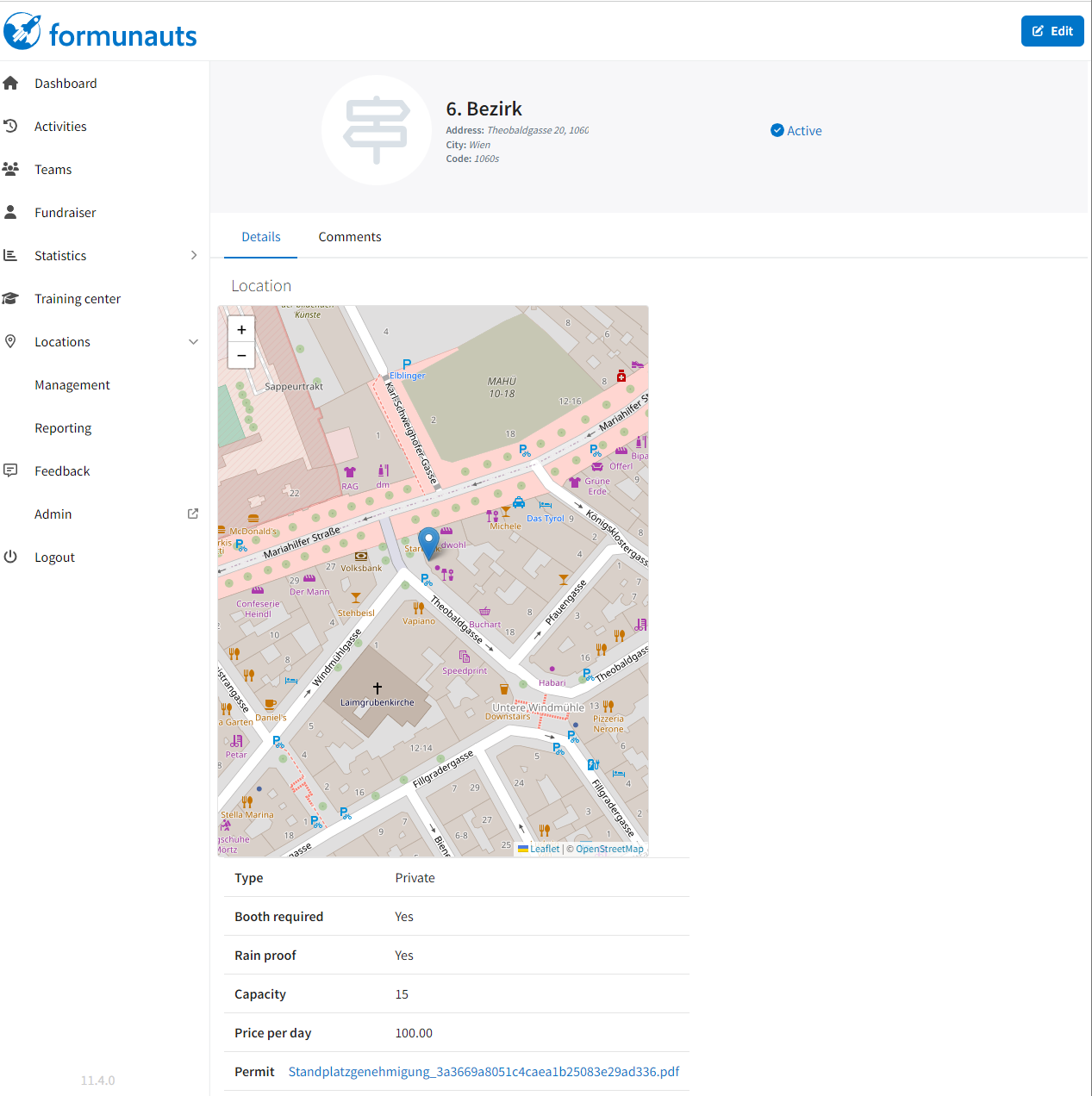 Location Properties:
Location Image: Click on the circle and a window pops up to select an image. Ideally, you should use an image with a nice set-up of the location / booth, if it is required.
Location Name: This is the location name which the fundraisers should also select after log-in. Can be changed and renamed as needed.
Active/Inactive - locations that are not in use anymore can be set to inactive.
Type: Private, Public, Unknown
Rain proof: Yes, No, Unknown
Price per day: Any numeric value is allowed
Booth required: Yes, No, Unknown
Capacity: Any numeric value is allowed
Location Permit: A Location Permit as PDF file can be uploaded and made available for fundraisers
Address: Address of the location
City: City of the location
Map: The map will appear once an address is filled in. The pin on the map can be moved with drag & drop and is helpful for shopping centres or larger places, where the address is not that exact.
Please confirm with "Save", to save the new information.