This is a short tutorial which shows you how to use the printer with the Formunauts app.
Download the mPrint app:
You need the "Bixolon mPrint App" to use the printer.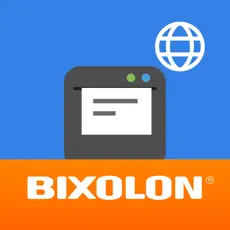 Connecting the printer to the tablet:
Once you have downloaded the app, you will need to connect the printer to the device via Bluetooth. This process is slightly different for each device.


If you are asked for a code during the pairing process, enter the default code "0000".
Settings in the mPrint app:
Open the mPrint app while paired with the printer via Bluetooth.
On the home page: change "Connection Mode" from "Manual" to "Auto".
The menu should then look like the screenshot below, except with the name and MAC address of your printer.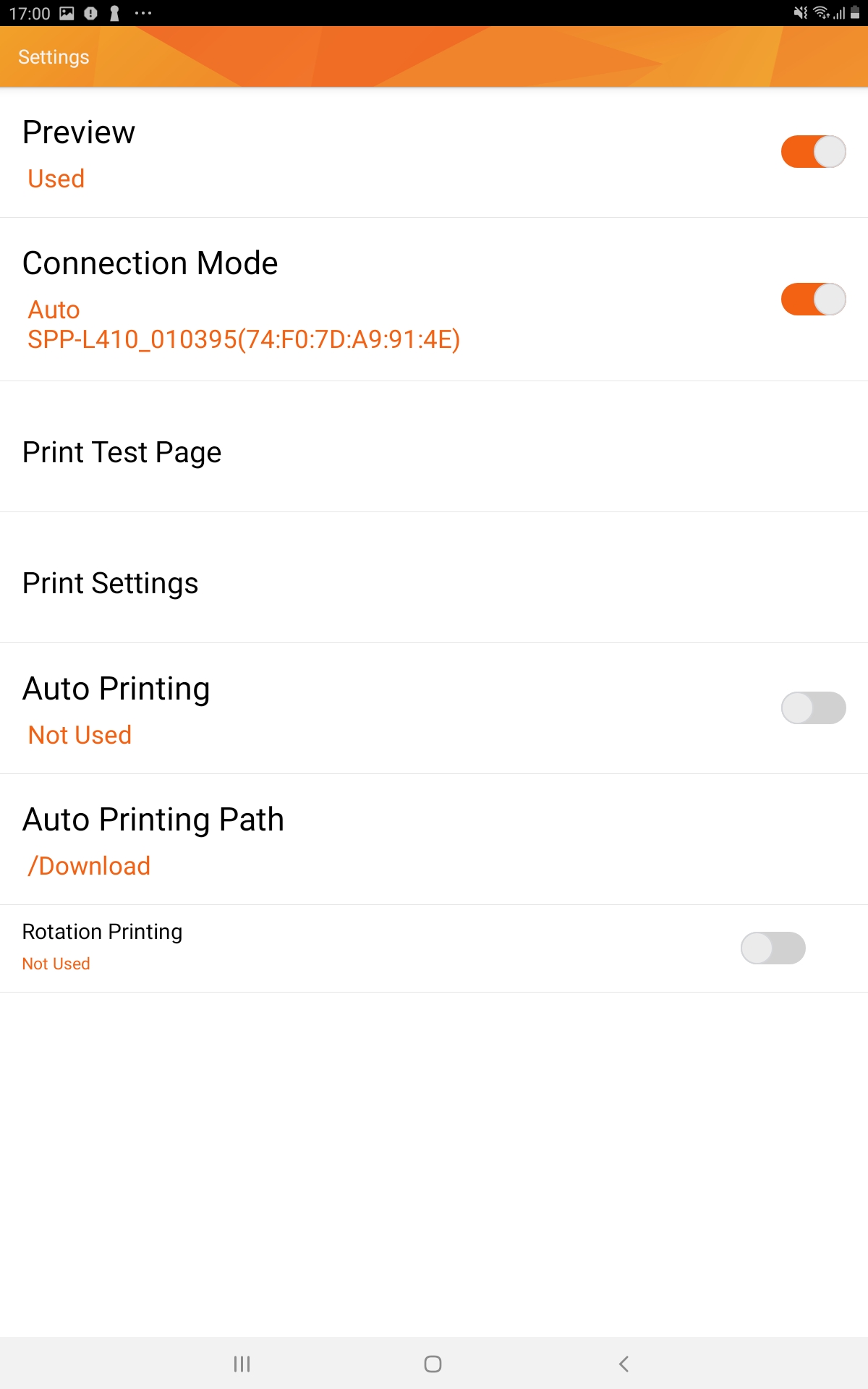 Once you have made these settings, change to the "Print Settings" menu.
Here you have to change the following settings:

Set "Threshold" to "140".


Set "Paper Type" to "Continuous".


Change "Paper Size" to the following values:
"Width" to "110.0mm" and "Length" to "249mm".
Your menu should look like the screenshot below.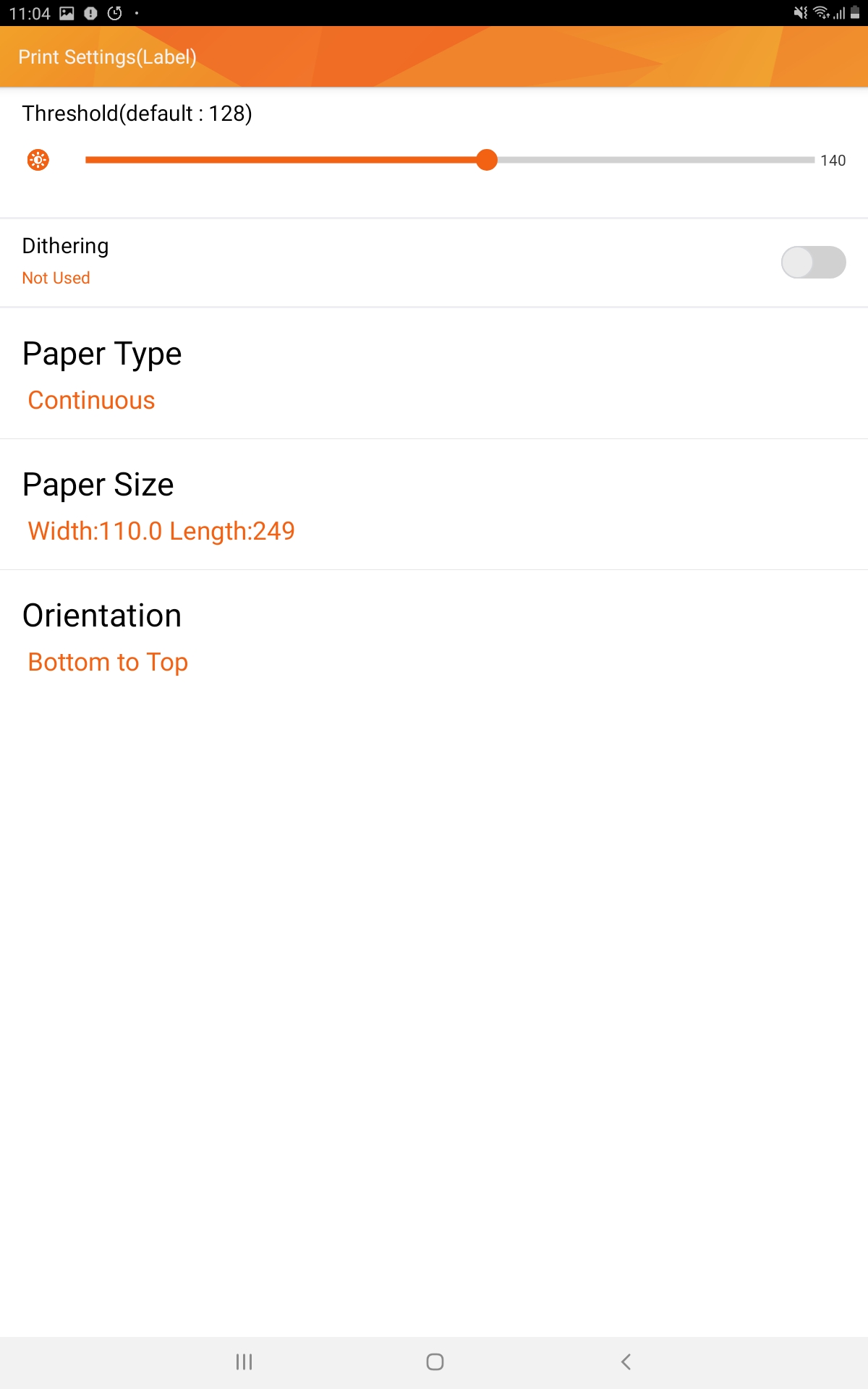 When you changed all of these settings, you are ready to print!