A list of all job applications
Search for specific apllicants by using the search bar or filter them by Team, Jobscout or date by using the "Filter" button.
If you want to change the order of your applicants to rearrange them by filters you can press any of the headliners:
To edit an applicant simply click on his first name to open his profile.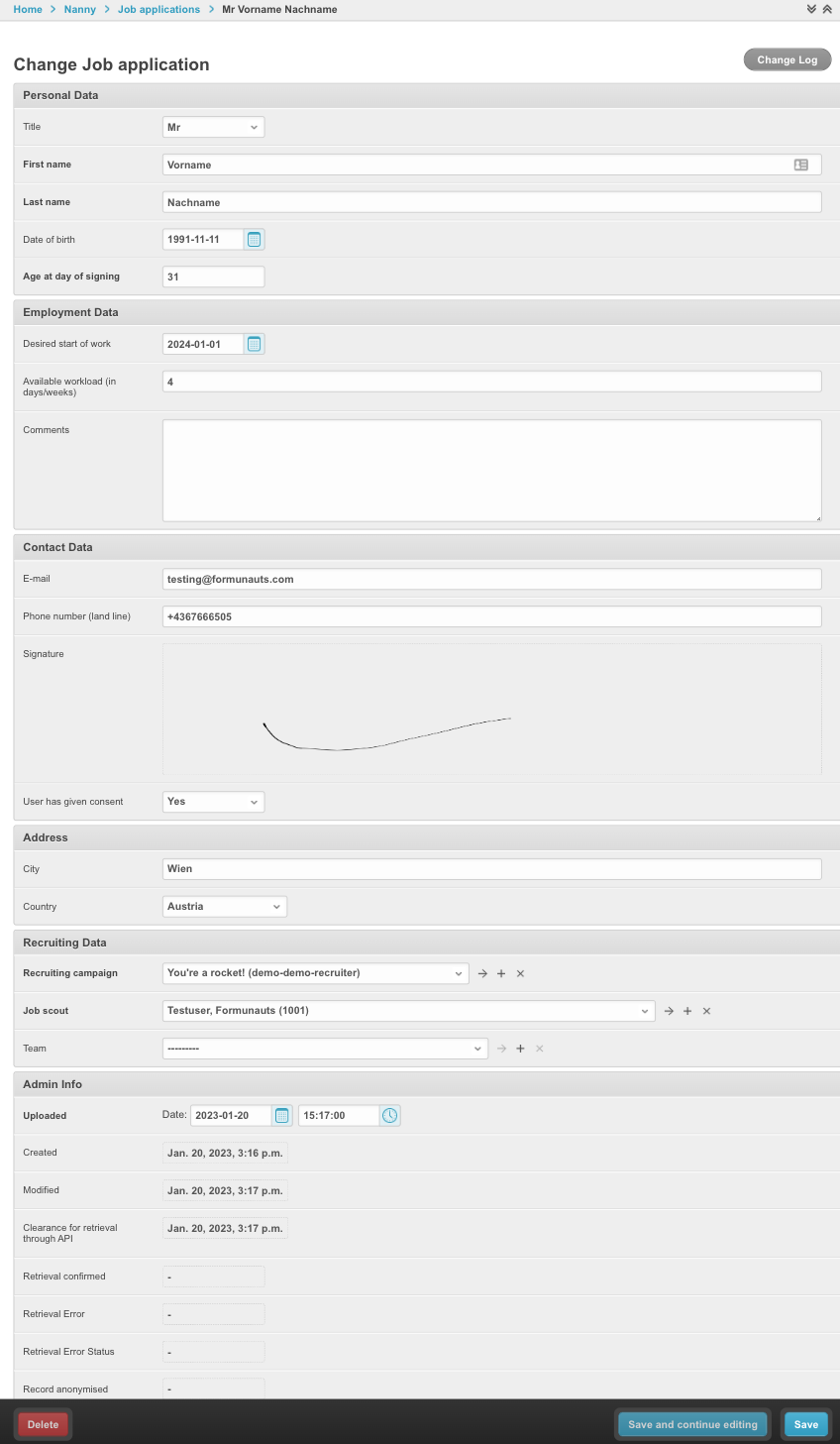 Press "Save" to save any changes you have made.