Set the work shifts of your fundraisers to your needs.
The weight of each shift may determine the salary of your fundraisers depending on your your system of payment. For example if you set a full days salary at 100€ a morning shift with a weight at 0,8 will be worth 80€.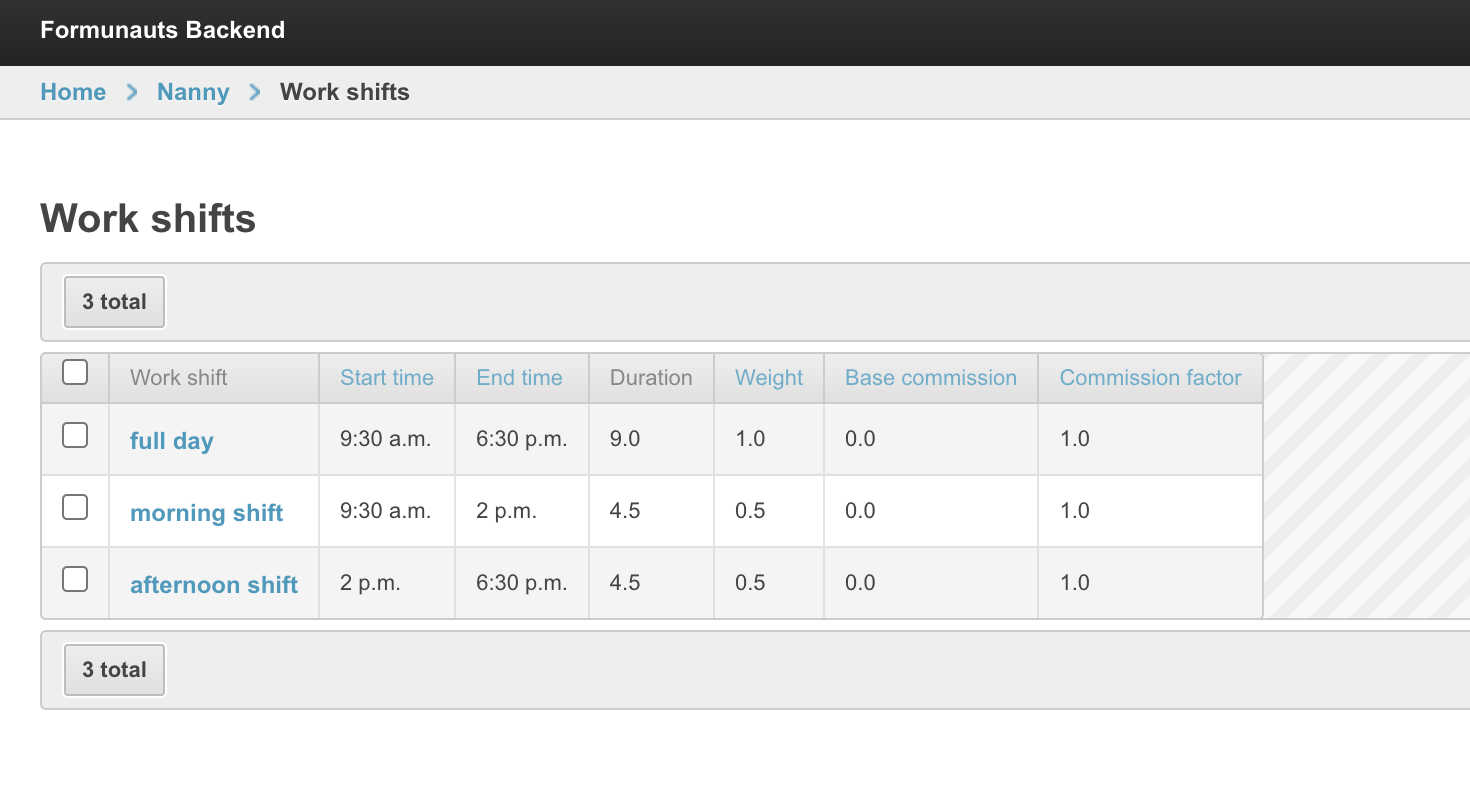 To delete saved work shifts check the boxes left to the workshifts name and select "Delete selected work shifts" on the bottom left corner.
On the top right corner you can add a work shift with the button "+Add work shift".