Users
As an admin you have an overview on all staff-users. Clicking the username lets you edit existing users.

You can add new staff members by pressing "+ Add User".
Select a username, password and confirm your password to be able to press "Save" to move on to the next step.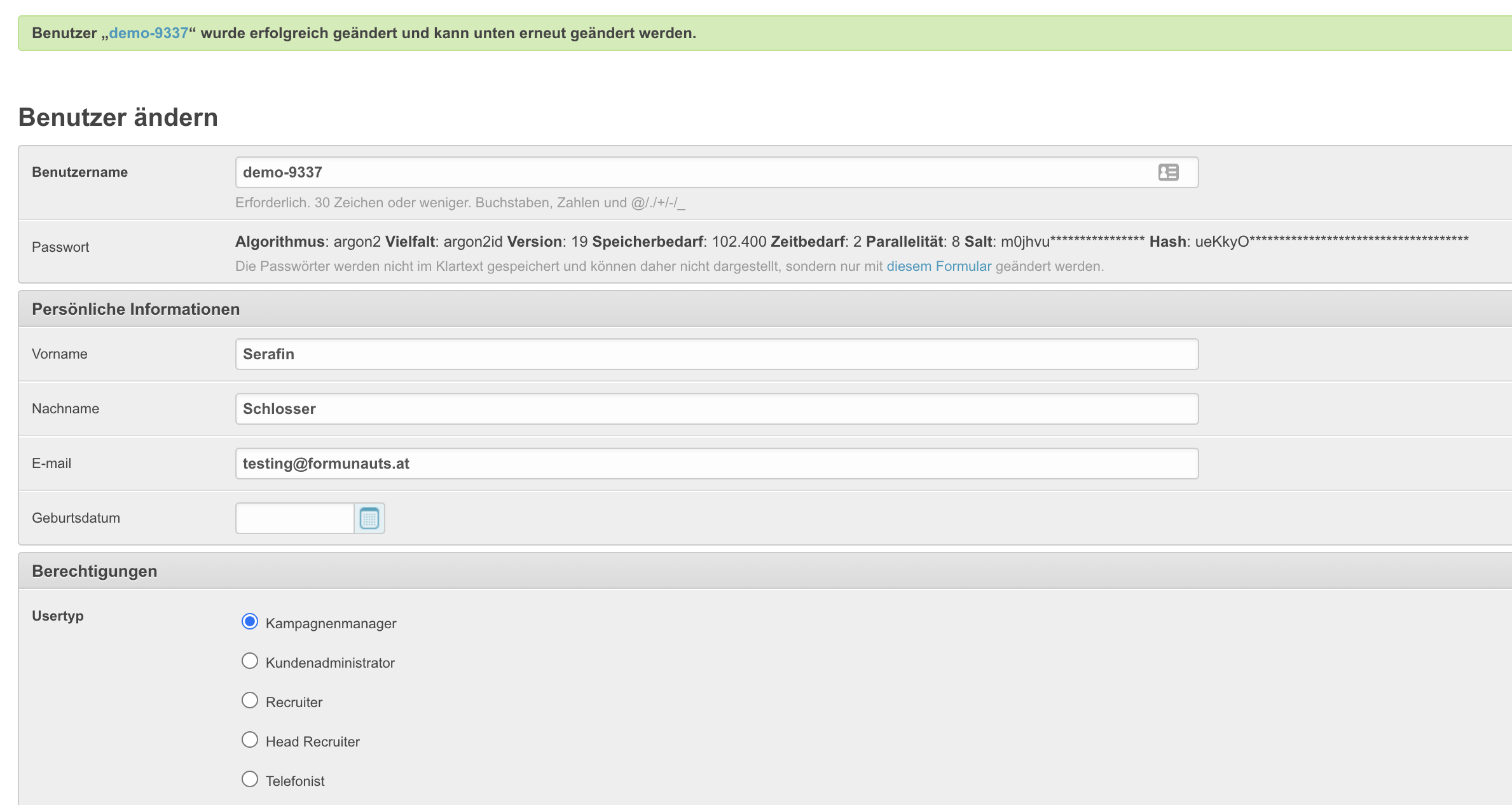 On the next page you can add personal information and decide what sort of access the new user will have.
Customer admin
All rights.
Campaign manager
Has access to all stats and options concerning his campaigns and fundraisers.
Recruiter
Has access to all recruiting campaigns he is assigned to, multiple campaigns and teams are possible.
Head Recruiter
Has access to all the data all his Recruiters combined have access to but gets no emails with referrals etc.
Calling Agent
Has access to all donations and rights to edit them to perform welcome calls on behalf of the organisation.
Read more on the various user types...