Welcome to the Backend of Formunauts!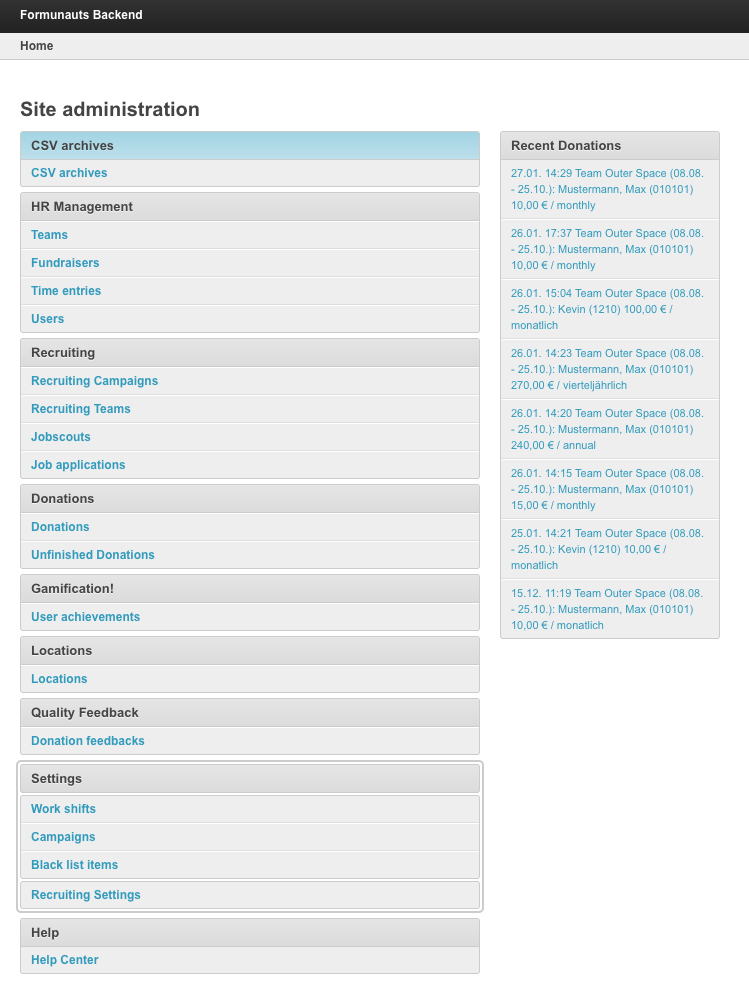 The homescreen for your admin page on the one hand gives you the most recent donations your campaign has aquired, on the other hand you have access to all the tools you need to manage your fundraising campaign.
In the top right corner you can see who is logged in and perform the log out.